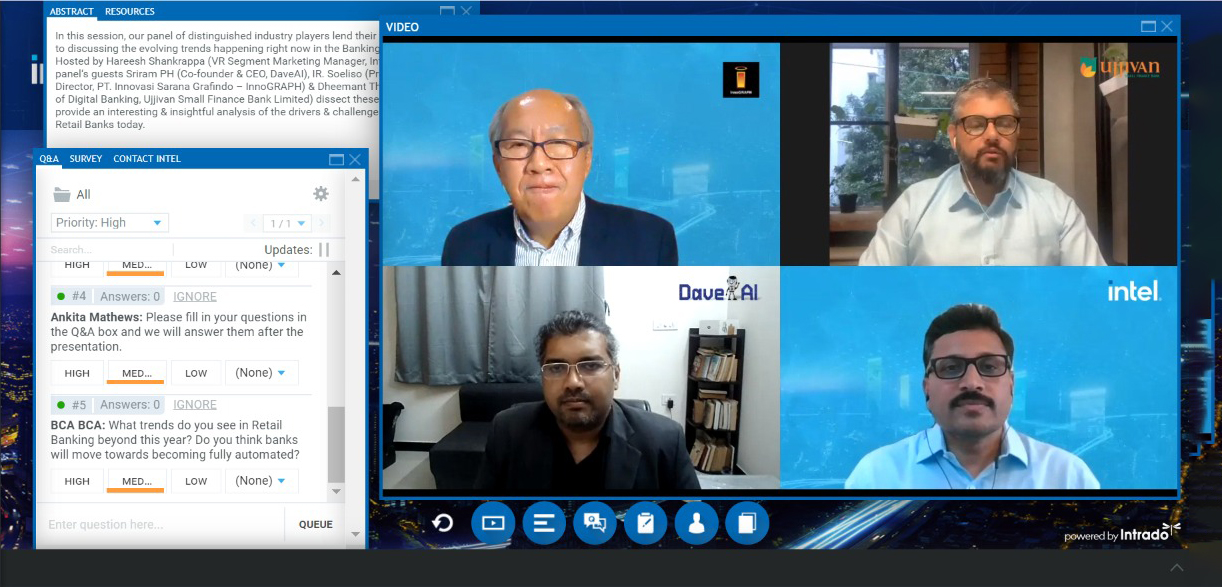 Pada tanggal 8 September 2021 InnoGRAPH di wakili oleh Pak Susilo di undang sebagai pembicara dalam INTEL EVENT : Business Comes Alive 2021 ( Transforming Banking Customer Experience With AI IOT Solutions)
Dengan meningkatnya adopsi saluran digital dan layanan mandiri, perbankan ritel mengalami transformasi. Dengan memanfaatkan AI dan kecerdasan bisnis online, teknologi Intel® IoT dapat menawarkan titik kontak yang memadukan fisik dan digital untuk pengalaman konsumen masa depan.
Dalam meningkatkan pengalaman customer di di dunia perbankan InnoGRAPH menampilkan produk SELF SERVICE KIOSK ( SSK ) untuk mempermudah dalam pelayanan dan interaksi customer yang datang ke Bank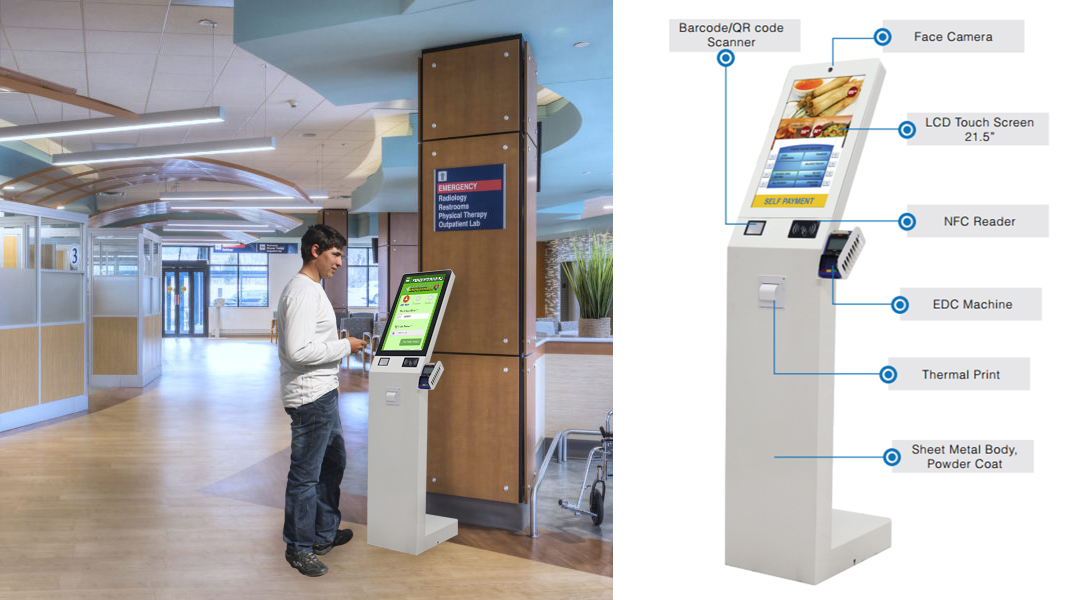 Digisign Self Service Kiosk
SSK Intel-Windows LCD 21.5"

SSK A la Carte devices with LCD 21.5"




Come With INTEL I3 Or INTEL I5 VPro And Microsoft Windows 10 IOT.
Configured With QR/BARCODE Scanner.
Configured With 80 Mm Thermal Printer.
Casing For EDC POS Or EKTP Reader OPTION.


Available In Android And Windows Intel, With 21.5 Inch Screen Portrait.
Must Be Configured According To User Needs.
DEVICES Come With MAIN PLATFORM :

The Included Equipment Comes Together Main Body, CPU PROCESSOR : Touch Screen 21.5 Inch, Camera, And Network Equipment Includes :WIFI, Ethernet RJ45.